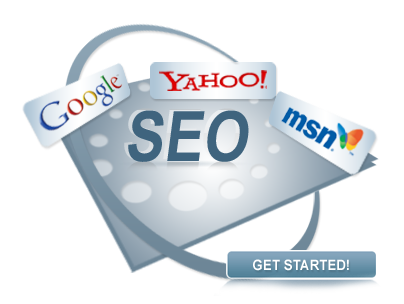 Search Engine Optimisation, or SEO, assists in the online marketing process by improving the website's visibility in search engines and generate more quality, targeted traffic. It involves a whole range of techniques and strategies that help websites gain search engine visibility. Search Engine Optimisation (SEO) can help your business stand out from your competition and get more visitors who convert the visit into sales.Whether you are a start up that needs to position itself in the market or a large, successful company with an existing online presence, we can help you get more traffic and increase your conversion. Scintill Infotech is an experienced web design and development company, specialising in all of your online marketing needs. We have delivered tangible SEO results to many organisations and have a portfolio of successful results.
: Online consumers browse through sites they believe are relevant to their search term and in most cases won't look further than the first page of search results. Implementing SEO means your site will be listed on Google, thereby ensuring your website is easily found.
: Websites using SEO techniques will be found easily, generate more traffic and widen consumer audience. A website that ranks highly will have more accessibility and therefore have the ability to reach a wider audience.
: From the increased traffic to your site, your business will notice more customer enquiries and productivity. Instead of just hoping for sales leads, with SEO your website will generate quality leads from its top location.
: Having your webpage rank high in search engine results ensures more relevant consumers visit your site. A more visible site means increased traffic volume.